About Us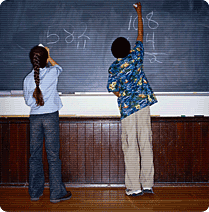 About Centris Group
Since our earliest beginnings in 1984, Centris Group has been dedicated to employing cutting-edge but reliable technology to meet the needs of education professionals. We specialize in web-based Special Education administrative software that is highly customized for state-specific needs.
Unlike some other software companies, Centris Group does not create one-size-fits-all solutions. As a company of educators, we understand that each state has unique Special Education requirements which can only be satisfied with a tailored solution. Our products use proven core technology that is customized to meet state-specific needs.
A team of seasoned educators and technology specialists
The company's founder, Dr. Thomas Reap, has more than two decades of experience working in the education system, serving as a Pupil Personnel Administrator for Special Services and Director of Special Services, as well as leader and member of numerous Special Education organizations.
Each state-specific version of IEP Direct is customized with the assistance of leading local Special Education professionals. In addition, IEP Direct provides truly local customer support from Special Education professionals who have firsthand knowledge -- as well as a unique understanding -- of the needs and culture in the state.
Our team of Special Education professionals possesses unmatched experience in Special Education requirements and solutions. Our staff's highly specialized expertise in state-specific Special Education requirements helps ensure that our web-based software will meet both state requirements and the individual needs of your district.
As a result, our products are all infused with proven, cutting-edge technology -- and created with the unique insight into the state-specific needs of Special Education professionals that only our seasoned team of fellow educators can claim.
Exceptional customer service
IEP Direct's customer satisfaction and retention rates are the envy of our competitors. Of course, we did not earn exceptional customer loyalty with superior products alone. We retain our customers by providing the premium level of customer service we know our fellow educators require.
Here are the reasons why we inspire unusual loyalty among our customers:
Unlimited Help Desk support at NO extra charge – there are NO extra service modules to purchase or hidden charges of any kind. When you purchase a Centris Group product, we will take care of you. Period.
Customer-focused products – we actively seek input from our customers, plus we develop new products and enhance existing products based on customer feedback and specific needs. You tell us what you need to do your job better and more easily, and we'll do our best to develop it for you.
Dedication to Special Education and state-specific solutions – we focus on state-specific solutions for Special Education, which allows us to provide products and services tailored to your precise requirements.
The truth is, our work is more than just a business; it is our commitment as educators to make a difference for districts, schools, educators, administrators, parents and, most of all, our children.